Wanjia PVC tilt and turn window plastic uPVC casement windows
Product Description
#detail_decorate_root .magic-0{width:750px}#detail_decorate_root .magic-1{overflow:hidden;width:750px;height:400px;margin-top:0;margin-bottom:0;margin-left:0;margin-right:0}#detail_decorate_root .magic-2{margin-top:0;margin-left:0;width:750px;height:400px}#detail_decorate_root .magic-3{border-bottom-style:none;border-bottom-color:#53647a;font-family:Roboto;font-size:24px;color:#000;text-align:center;font-style:normal;border-bottom-width:2px;padding-top:8px;padding-bottom:4px}#detail_decorate_root .magic-4{overflow:hidden;width:750px;height:700px;margin-top:0;margin-bottom:0;margin-left:0;margin-right:0}#detail_decorate_root .magic-5{margin-top:-23px;margin-left:0;width:750px;height:750px}#detail_decorate_root .magic-6{width:750px;border-collapse:collapse}#detail_decorate_root .magic-7{min-height:28px;padding:5px 10px;width:716px;min-height:28px;box-sizing:content-box}#detail_decorate_root .magic-8{font-size:18px}#detail_decorate_root .magic-9{font-size:20px}#detail_decorate_root .magic-10{display:none}#detail_decorate_root .magic-11{min-height:28px;padding:5px 10px;width:127px;min-height:28px;box-sizing:content-box}#detail_decorate_root .magic-12{min-height:28px;padding:5px 10px;width:715px;min-height:28px;box-sizing:content-box}#detail_decorate_root .magic-13{min-height:28px;padding:5px 10px;width:126px;min-height:28px;box-sizing:content-box}#detail_decorate_root .magic-14{overflow:hidden;width:247.33333333333334px;height:247.33333333333337px;margin-top:0;margin-bottom:0;margin-left:0;margin-right:0}#detail_decorate_root .magic-15{margin-top:0;margin-left:0;width:247px;height:247px}#detail_decorate_root .magic-16{overflow:hidden;width:247.33333333333334px;height:247.33333333333337px;margin-top:0;margin-bottom:0;margin-left:4px;margin-right:0}#detail_decorate_root .magic-17{margin-top:15.02024291497976px;margin-left:-15.02024291497976px;width:271px;height:271px}#detail_decorate_root .magic-18{overflow:hidden;width:750px;height:407.520325203252px;margin-top:0;margin-bottom:0;margin-left:0;margin-right:0}#detail_decorate_root .magic-19{margin-top:0;margin-left:0;width:750px;height:407.520325203252px}#detail_decorate_root .magic-20{vertical-align:top}#detail_decorate_root .magic-21{vertical-align:top;display:inline-block;padding-right:4px;width:50%;box-sizing:border-box;margin-bottom:-4px;padding-left:4px;margin-top:-4px}#detail_decorate_root .magic-22{vertical-align:top;box-sizing:border-box;padding-top:4px}#detail_decorate_root .magic-23{width:371px;height:371px;overflow:hidden}#detail_decorate_root .magic-24{position:relative;left:0;top:0;width:371px;height:371px}#detail_decorate_root .magic-25{vertical-align:top;padding-bottom:4px;box-sizing:border-box;padding-top:4px}#detail_decorate_root .magic-26{padding:0;margin:0;white-space:pre-wrap;font-size:14px}#detail_decorate_root .magic-27{overflow:hidden;width:750px;height:357.421875px;margin-top:0;margin-bottom:0;margin-left:0;margin-right:0}#detail_decorate_root .magic-28{margin-top:0;margin-left:0;width:750px;height:357.421875px}#detail_decorate_root .magic-29{overflow:hidden;width:247.33333333333334px;height:185.61601000625393px;margin-top:0;margin-bottom:0;margin-left:0;margin-right:0}#detail_decorate_root .magic-30{margin-top:0;margin-left:0;width:247px;height:185px}#detail_decorate_root .magic-31{overflow:hidden;width:247.33333333333334px;height:185.2496626180837px;margin-top:0;margin-bottom:0;margin-left:4px;margin-right:0}#detail_decorate_root .magic-32{margin-bottom:10px;overflow:hidden}#detail_decorate_root .magic-33{vertical-align:top;display:inline-block;padding-right:4px;width:33.33%;box-sizing:border-box;margin-bottom:-4px;padding-left:4px;margin-top:-4px}#detail_decorate_root .magic-34{width:245px;height:212.5592885375494px;overflow:hidden}#detail_decorate_root .magic-35{position:relative;left:5px;top:2px;width:232px;height:201px}#detail_decorate_root .magic-36{text-align:left}#detail_decorate_root .magic-37{font-style:inherit;font-variant-ligatures:inherit;font-variant-caps:inherit;font-weight:inherit}#detail_decorate_root .magic-38{width:245px;height:212px;overflow:hidden}#detail_decorate_root .magic-39{position:relative;left:-2px;top:12px;width:249px;height:189px}#detail_decorate_root .magic-40{font-family:Arial}#detail_decorate_root .magic-41{position:relative;left:-2px;top:6px;width:270px;height:201px}#detail_decorate_root .magic-42{text-align:center}#detail_decorate_root .magic-43{font-style:inherit;font-variant-ligatures:inherit;font-variant-caps:inherit;font-weight:inherit;font-size:22px}#detail_decorate_root .magic-44{font-style:inherit;font-variant-ligatures:inherit;font-variant-caps:inherit;font-weight:inherit;font-size:20px}#detail_decorate_root .magic-46{width:245px;height:183px;overflow:hidden}#detail_decorate_root .magic-47{position:relative;left:-16px;top:-53px;width:266px;height:285px}#detail_decorate_root .magic-48{font-size:22px}#detail_decorate_root .magic-49{position:relative;left:0;top:0;width:280.1857585139319px;height:181px}#detail_decorate_root .magic-50{position:relative;left:9px;top:9px;width:220px;height:162px}#detail_decorate_root .magic-51{width:245px;height:180px;overflow:hidden}#detail_decorate_root .magic-52{position:relative;left:20px;top:4px;width:188px;height:171px}#detail_decorate_root .magic-53{position:relative;left:5px;top:1px;width:232px;height:174px}#detail_decorate_root .magic-54{position:relative;left:5px;top:-2px;width:232px;height:173px}#detail_decorate_root .magic-55{overflow:hidden;width:750px;height:509px;margin-top:0;margin-bottom:0;margin-left:0;margin-right:0}#detail_decorate_root .magic-56{margin-top:-116px;margin-left:19px;width:712px;height:605px}#detail_decorate_root .magic-57{width:300px;display:flex;flex-direction:column;margin-right:4px;margin-left:0}#detail_decorate_root .magic-58{width:446px}#detail_decorate_root .magic-59{overflow:hidden;width:446px;height:365.12533333333334px;margin-top:0;margin-bottom:0;margin-left:0;margin-right:0}#detail_decorate_root .magic-60{margin-top:-24.976px;margin-left:9.514666666666667px;width:401px;height:401px}#detail_decorate_root .magic-61{overflow:hidden;width:446px;height:315.17333333333335px;margin-top:0;margin-bottom:0;margin-left:0;margin-right:0}#detail_decorate_root .magic-62{margin-top:-29.733333333333334px;margin-left:34.49066666666667px;width:381px;height:381px}#detail_decorate_root .magic-63{width:300px;display:flex;flex-direction:column;margin-right:0;margin-left:4px}#detail_decorate_root .magic-64{overflow:hidden;width:446px;height:392.48px;margin-top:0;margin-bottom:0;margin-left:0;margin-right:0}#detail_decorate_root .magic-65{margin-top:-2.3786666666666667px;margin-left:1.1893333333333334px;width:443px;height:443px}#detail_decorate_root .magic-66{overflow:hidden;width:446px;height:403.184px;margin-top:0;margin-bottom:0;margin-left:0;margin-right:0}#detail_decorate_root .magic-67{margin-top:11.893333333333334px;margin-left:4.757333333333333px;width:434px;height:381px}#detail_decorate_root .magic-68{overflow:hidden;width:750px;height:312px;margin-top:0;margin-bottom:0;margin-left:0;margin-right:0}#detail_decorate_root .magic-69{margin-top:-19px;margin-left:0;width:750px;height:509.0625px}#detail_decorate_root .magic-70{overflow:hidden;width:750px;height:485px;margin-top:0;margin-bottom:0;margin-left:0;margin-right:0}#detail_decorate_root .magic-71{margin-top:-114px;margin-left:23px;width:712px;height:623px}#detail_decorate_root .magic-72{overflow:hidden;width:750px;height:1390px;margin-top:0;margin-bottom:0;margin-left:0;margin-right:0}#detail_decorate_root .magic-73{margin-top:-133px;margin-left:2px;width:750px;height:1500px}#detail_decorate_root .magic-74{width:245px;height:116px;overflow:hidden}#detail_decorate_root .magic-75{position:relative;left:0;top:0;width:257px;height:102px}#detail_decorate_root .magic-76{padding:0;margin:0;color:#333;font-size:14px;line-height:20px;font-weight:bold;white-space:pre-wrap}#detail_decorate_root .magic-77{position:relative;left:-22px;top:-24px;width:257px;height:183px}#detail_decorate_root .magic-78{position:relative;left:2px;top:-14px;width:254px;height:156px}#detail_decorate_root .magic-79{width:245px;height:124.77695167286245px;overflow:hidden}#detail_decorate_root .magic-80{position:relative;left:-18px;top:-15px;width:257px;height:131px}#detail_decorate_root .magic-81{width:245px;height:124px;overflow:hidden}#detail_decorate_root .magic-82{position:relative;left:-14px;top:-34px;width:244px;height:150px}#detail_decorate_root .magic-83{position:relative;left:8px;top:0;width:220px;height:114px}#detail_decorate_root .magic-84{padding:0;margin:0;color:#333;font-size:14px;padding-left:4px;font-weight:bold;white-space:pre-wrap}#detail_decorate_root .magic-85{vertical-align:top;display:block;padding-right:4px;box-sizing:border-box;padding-left:4px}#detail_decorate_root .magic-86{overflow:hidden;width:750px;height:316px;margin-top:0;margin-bottom:0;margin-left:0;margin-right:0}#detail_decorate_root .magic-87{margin-top:1px;margin-left:0;width:747px;height:315px}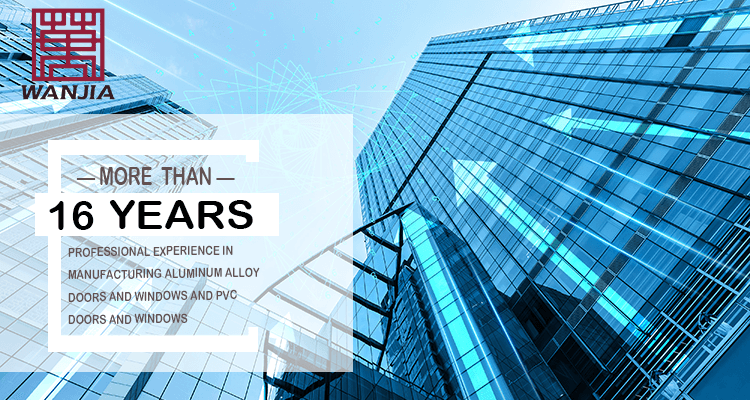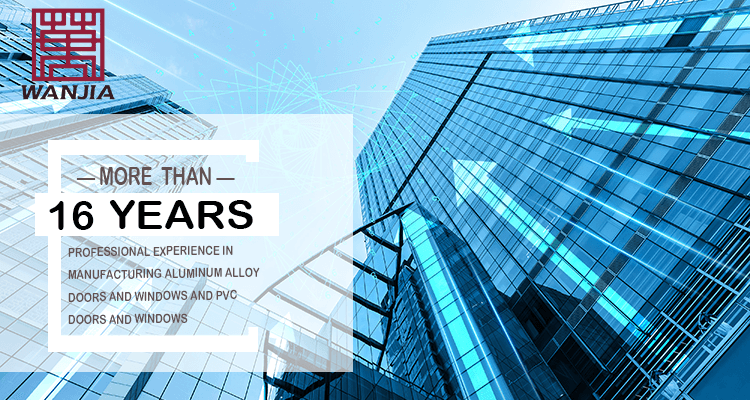 Products Description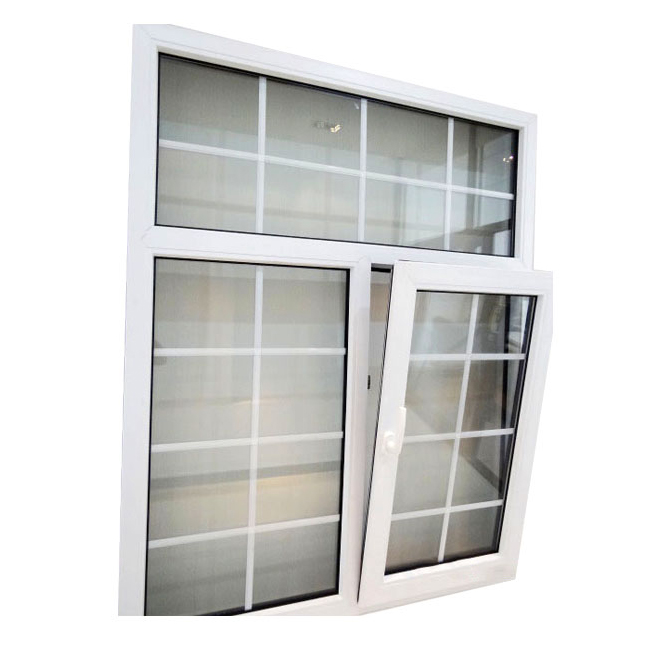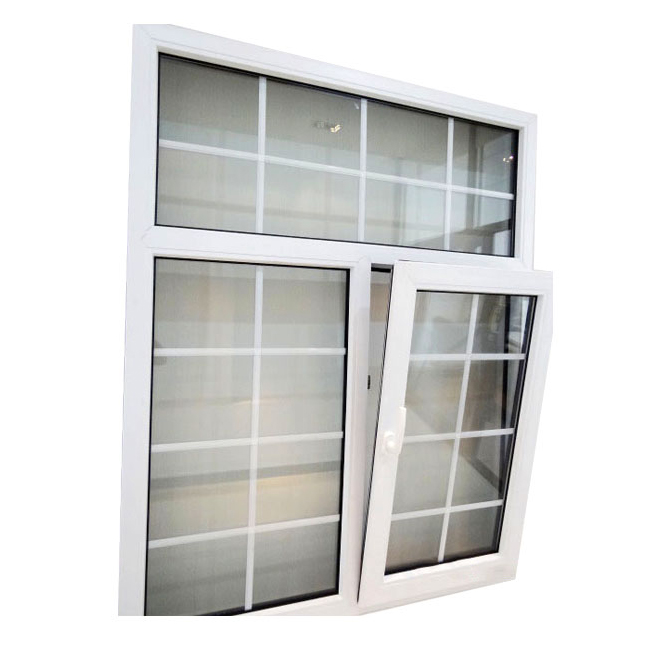 PVC tilt and turn window

1. The wall thickness of the main profile meets the requirements of the national standard GB/T8814-2004 for profiles and the standard GB/T28887-2012 for plastic windows for construction; 

2. Standard notch design, which improves the performance of the whole window, realizes flexible opening, convenient use and security anti-theft function; 

3. Large cross-section design of the profile, the internal fan material adopts integrated design, and the principle of equal pressure and decompression between the outer frame and the inner fan improves the airtightness of the door and window and the torque resistance of the profile itself, the drop hammer impact, etc. To ensure that doors and windows are not easy to crack in cold regions; 

4. Reasonable drainage channel design to effectively prevent rainwater from penetrating; 

5. The four corners of the sash are made of stainless steel corner reinforcement, and the 45 degree angle is more precise;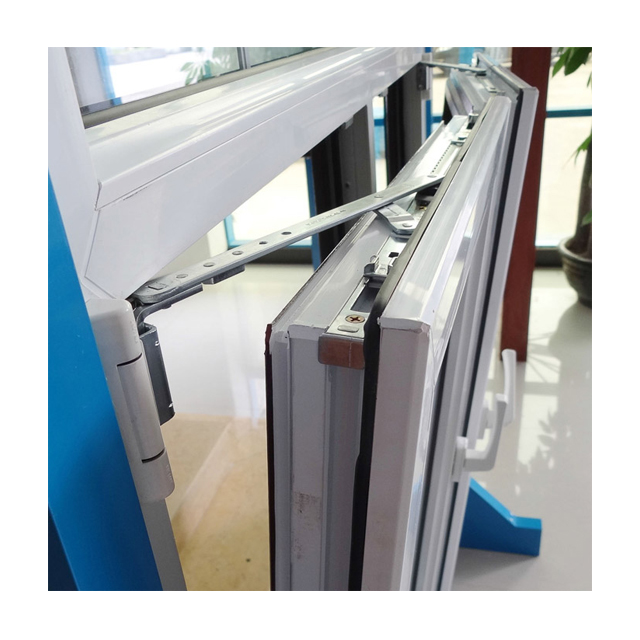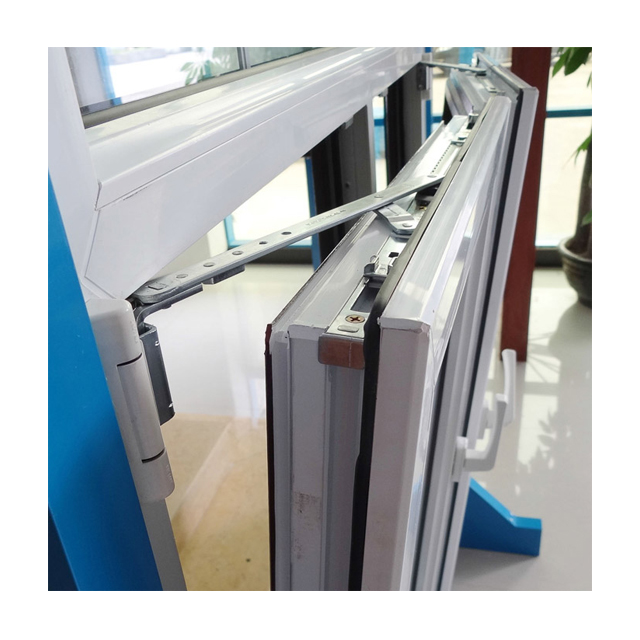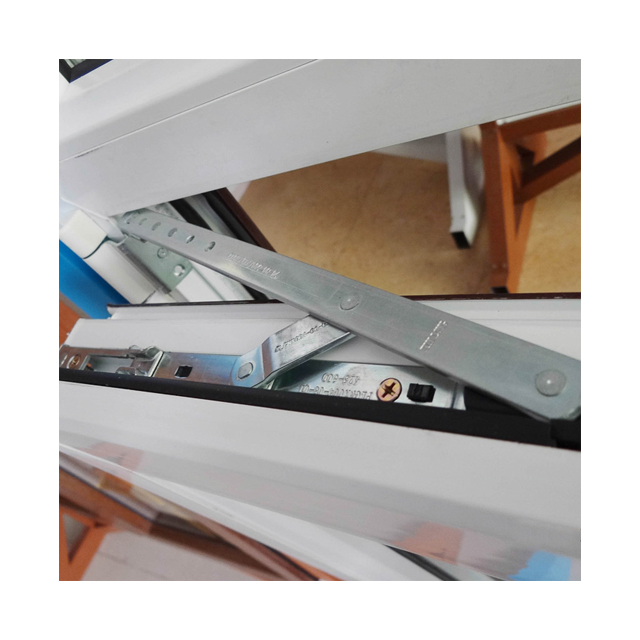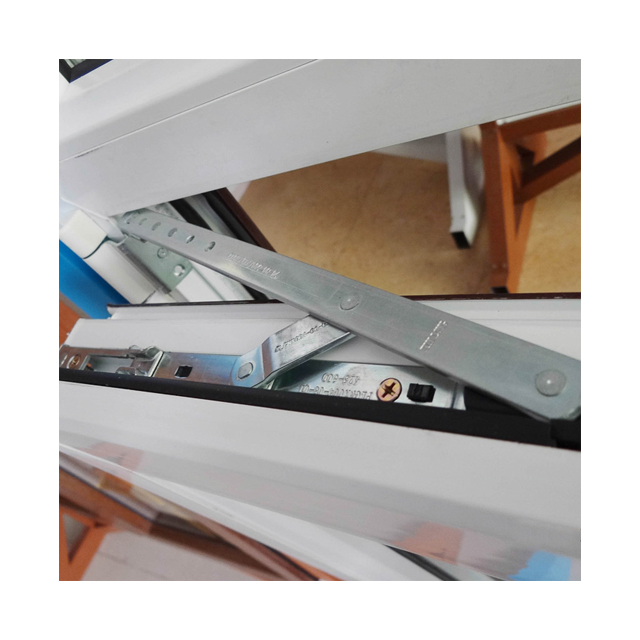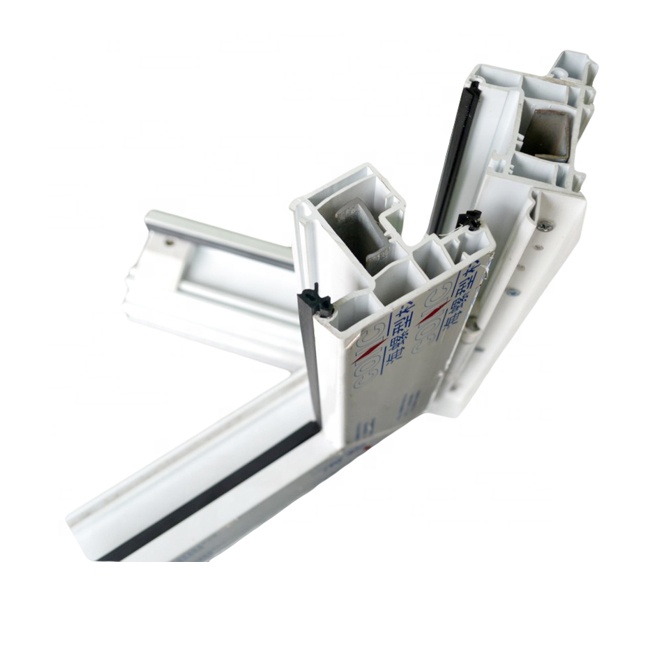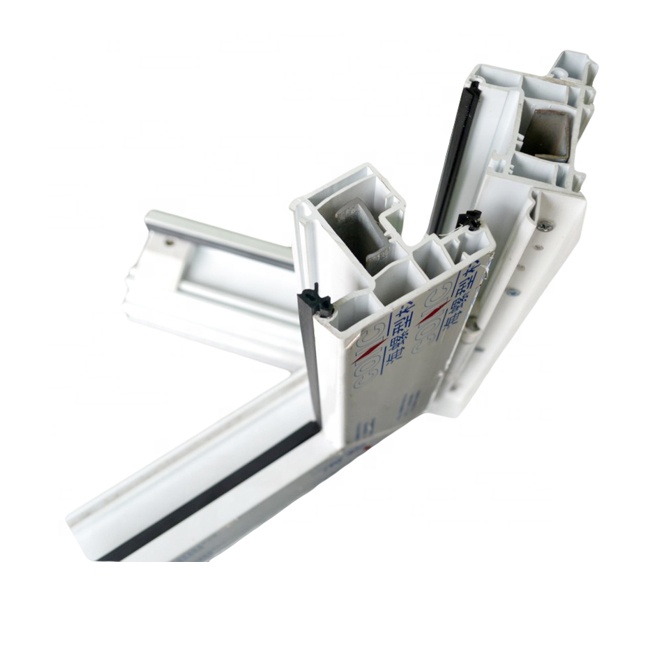 Glass types:clear float glass, reflective glass, tinted glass, low iron glass Glass Thickness:3mm-19mm PVB Thickness:0.38mm, 0.76mm, 1.52mm PVB Color:clear, white, red, blue, grey, green, bronze, pink, orange, yellow Min Size:300mm*300mm Max Size:3660mm*2440mm, 3300mm*2140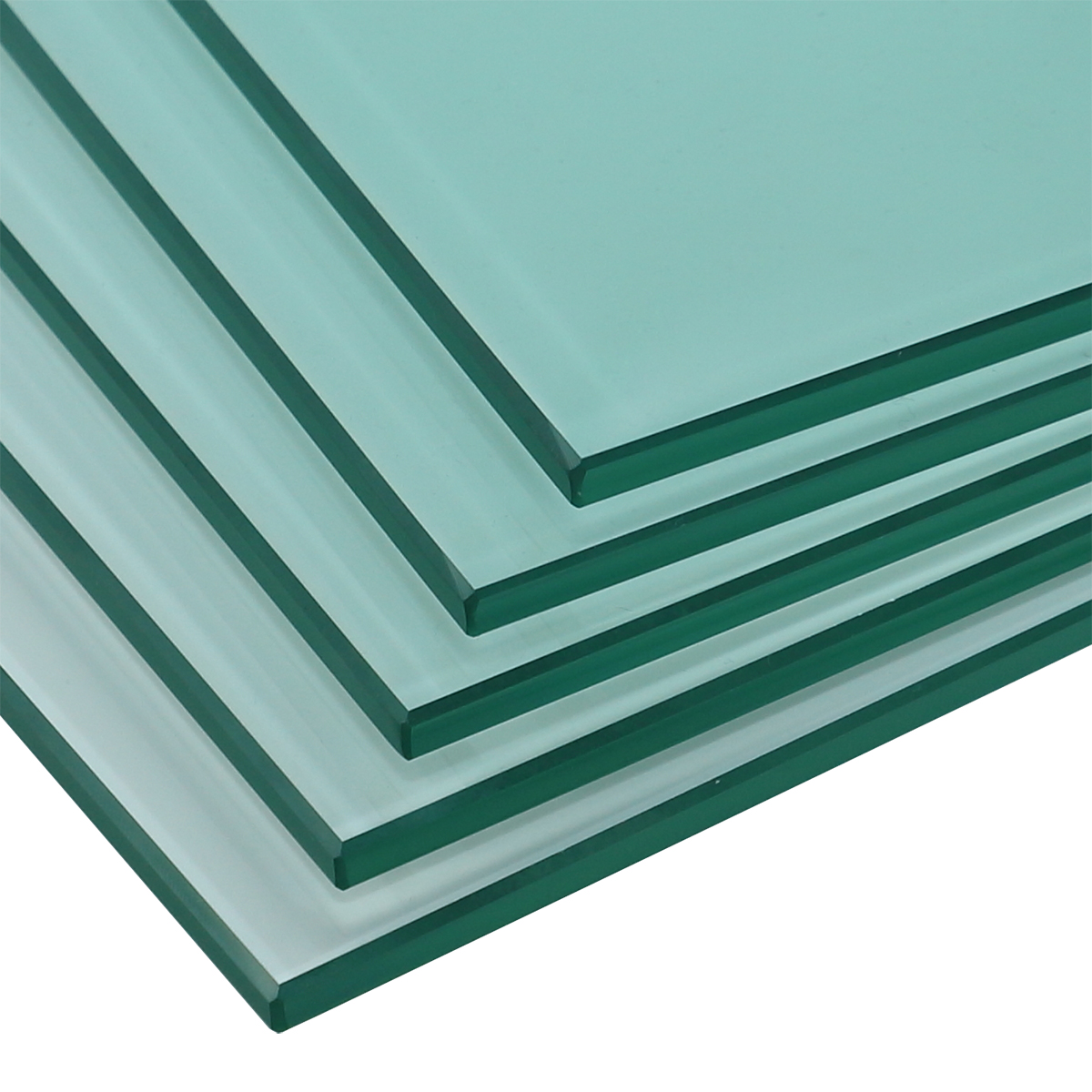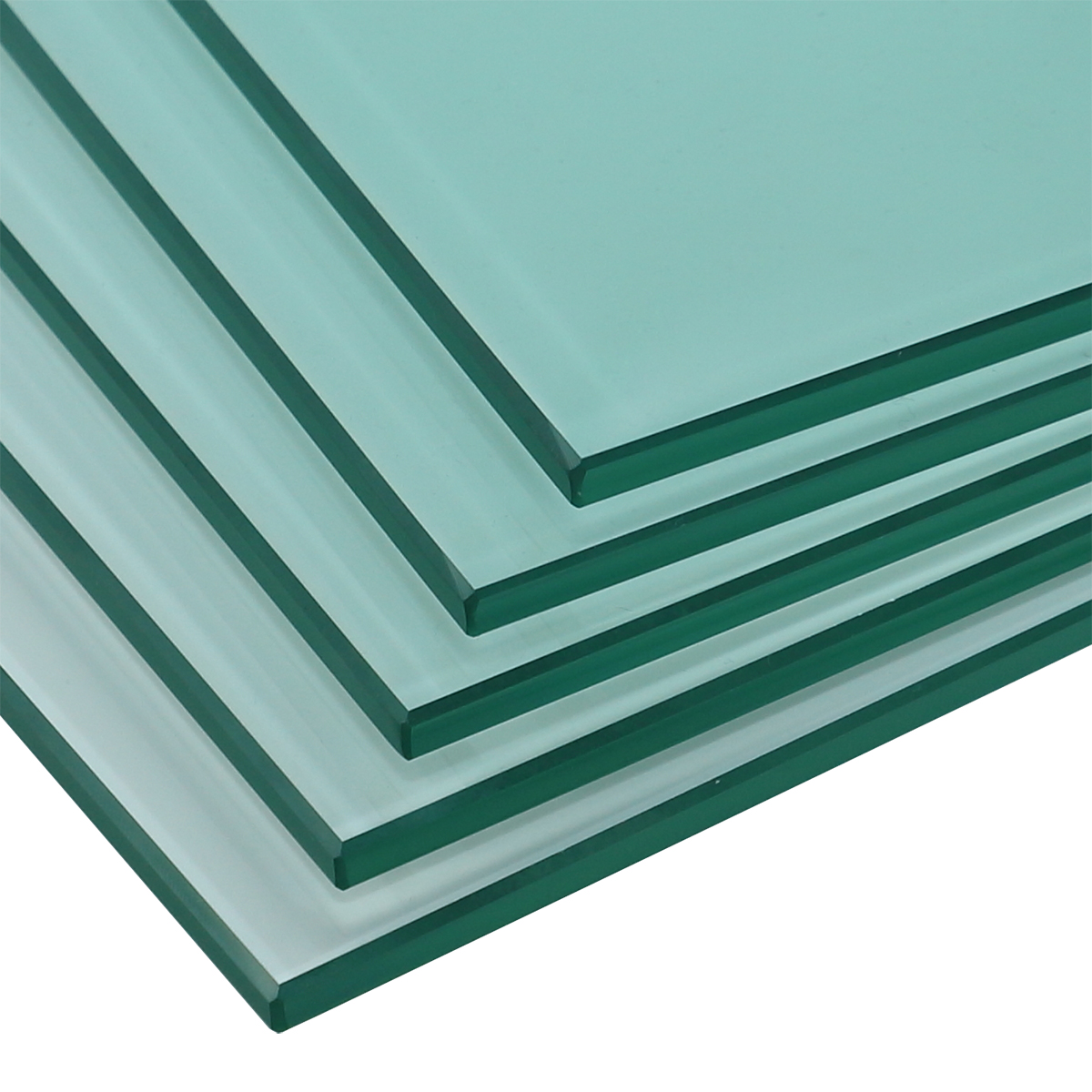 Glass Material Tempered glass Glass Color Clear glass Size Customized Glass Thickness 3-19mm Certification CCC CE SGCC
Company Profile
FOSHAN WANJIA Foshan Wanjia Window And Door Co., Ltd has years of experience in manufacturing, focus on windows and doors industry over 16 years in China,quality control and trade. With 20,000 square meter factory, and 180 workers. Covers an area of 30000 sq.m and has 180 skilled workers.Our main products are aluminum windows, aluminum doors,PVC windows,PVC doors,
curtain wall
,
sunroom
etc. , we have learnt how to do a good quality windows and doors. After exporting many windows and doors to international customers Like South Africa, South America. Middle East, and Africa,we have learn t how to assist customers to design , manufacture and install windows and doors for their house, hotel, hospital,office, villa, factory, super market school, and Airport With advanced importing equipment, our product meet the highest quality requirements as stipulated in ISO 9001, BV, TUV, SGS Australia AS 2047and European CE certification guidelines and our stringent quality control system. After sales, We will always provide you good service, like how to fix hardware and how to install windows and doors. We will gladly evaluate your needs and recommend the system that is best for your requirements. We can solve all the problems of your doors and windows in one stop. From beginning to end, we look to respect our clients by assisting in a courteous, professional manner. In one word , more experience, more professional, better quality, competitive price, and durable service.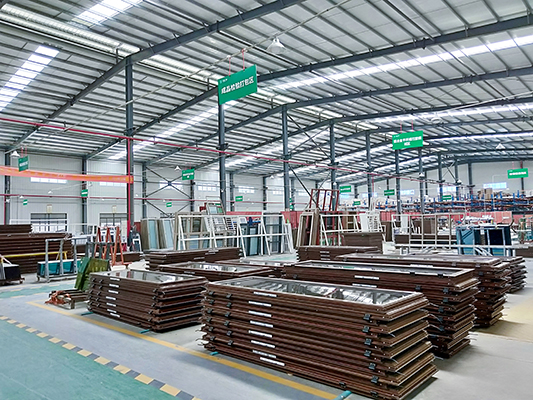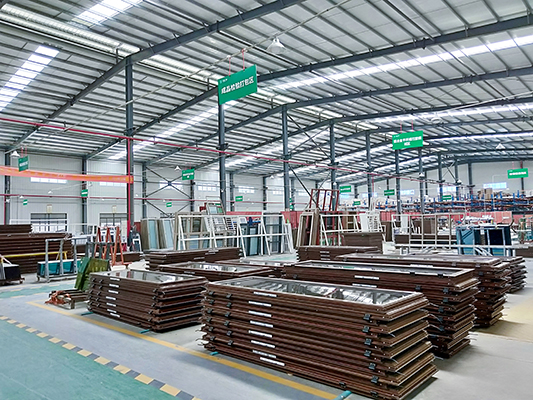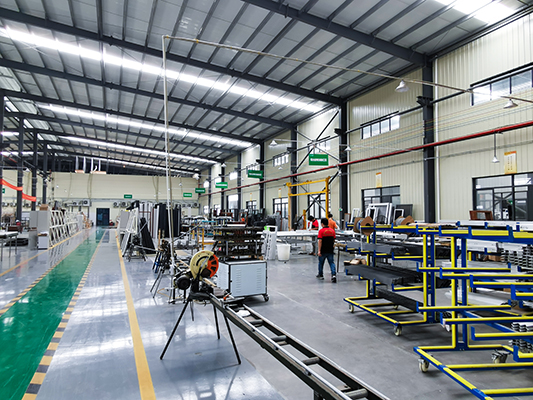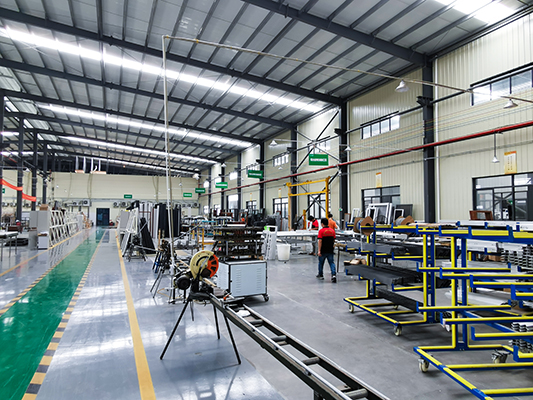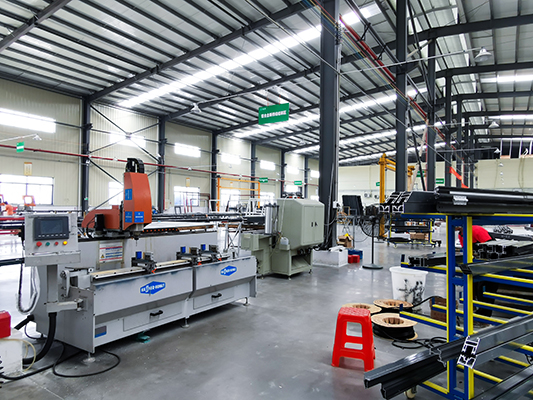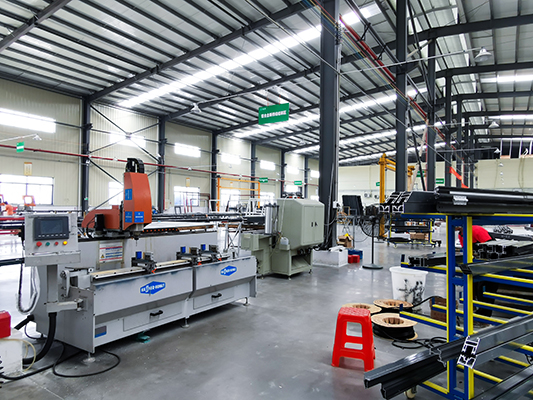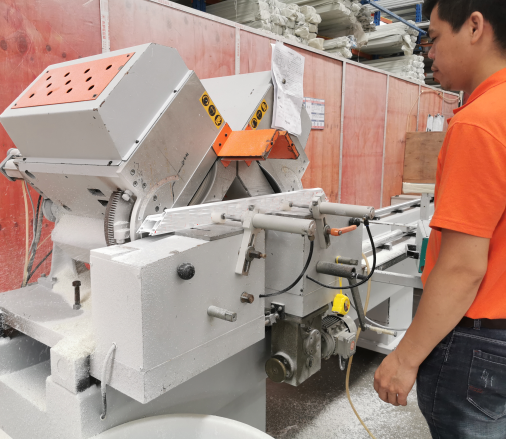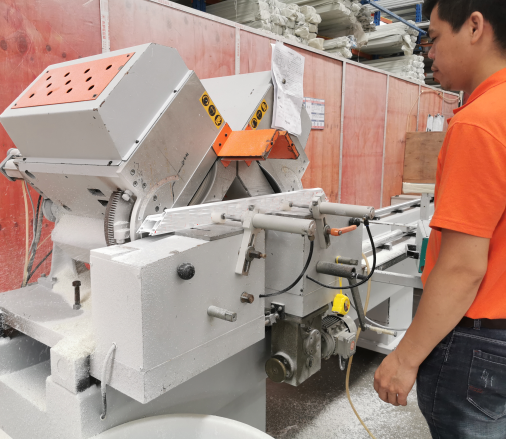 1.Cutting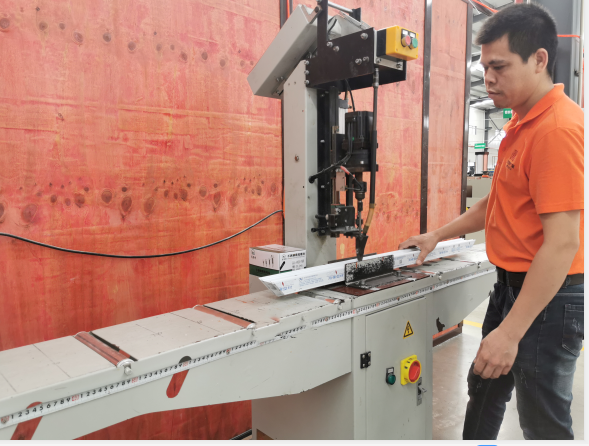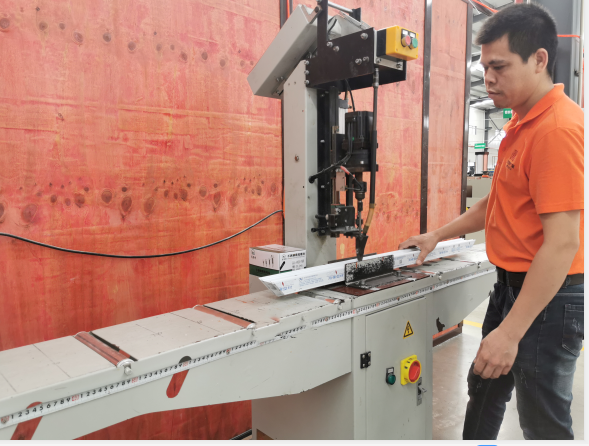 2.Hit the screw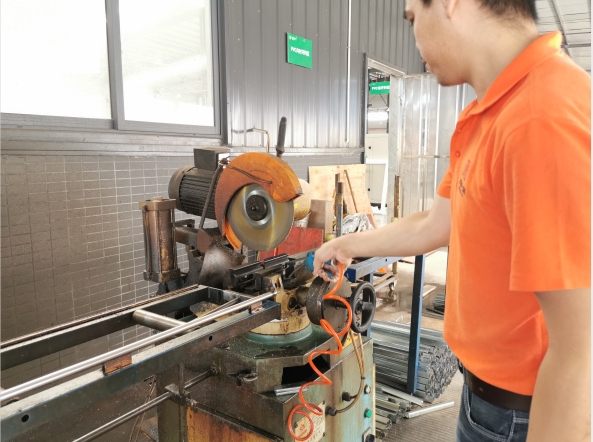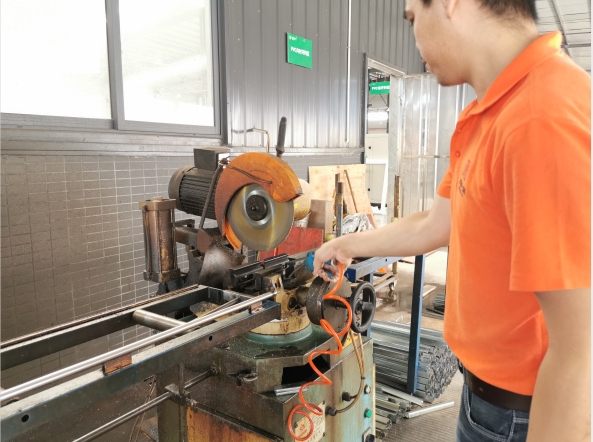 3.Cut Steel Village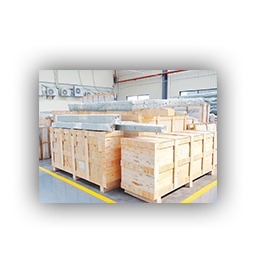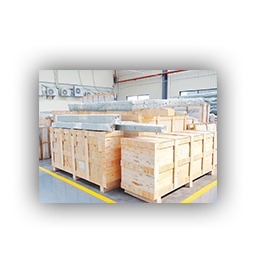 8.Packing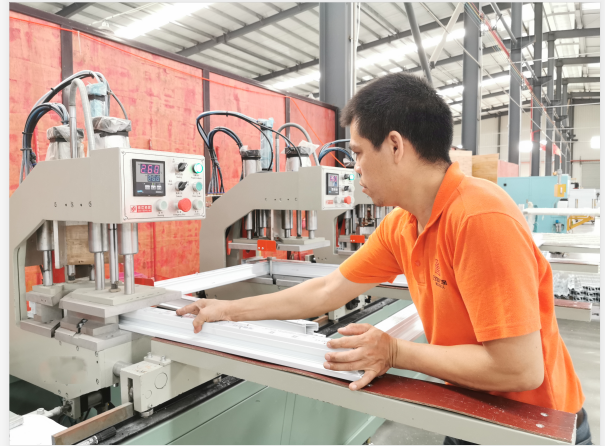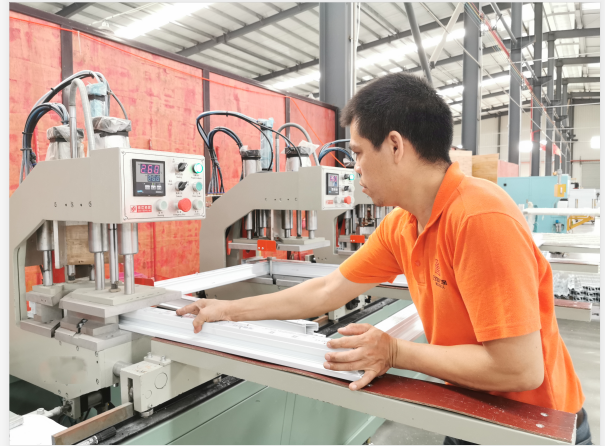 4.Welding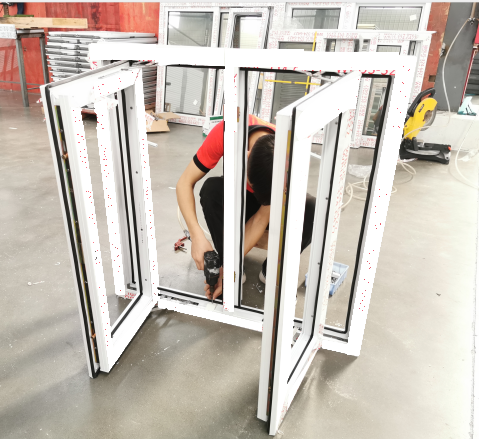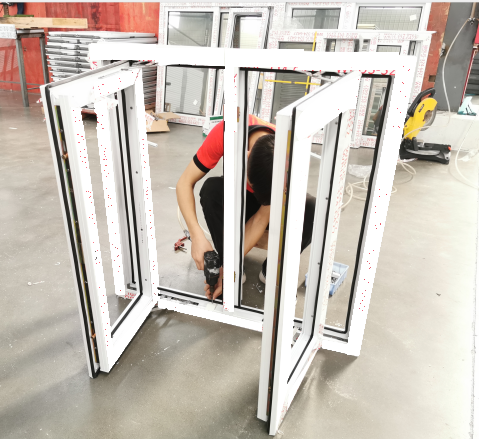 7.Test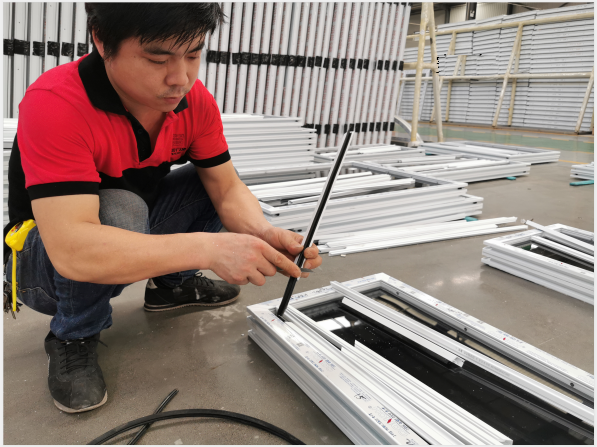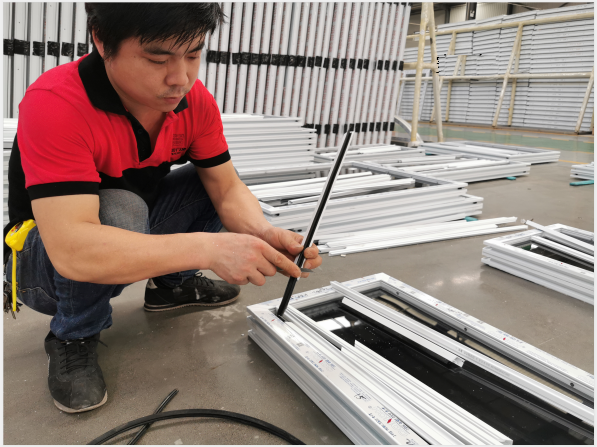 6.Wear rubber strips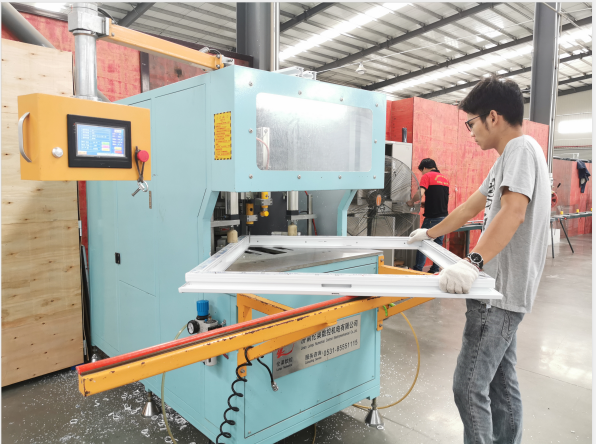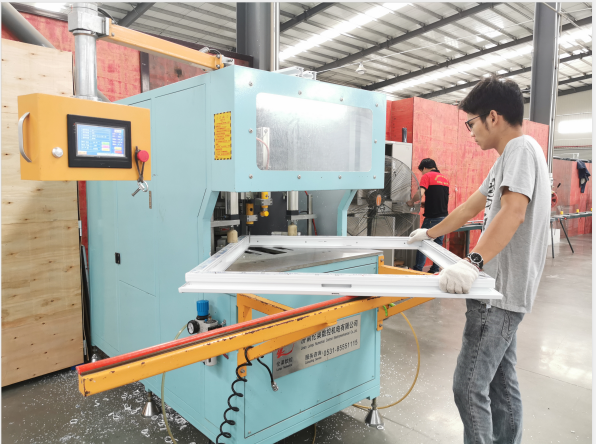 5.Clear corner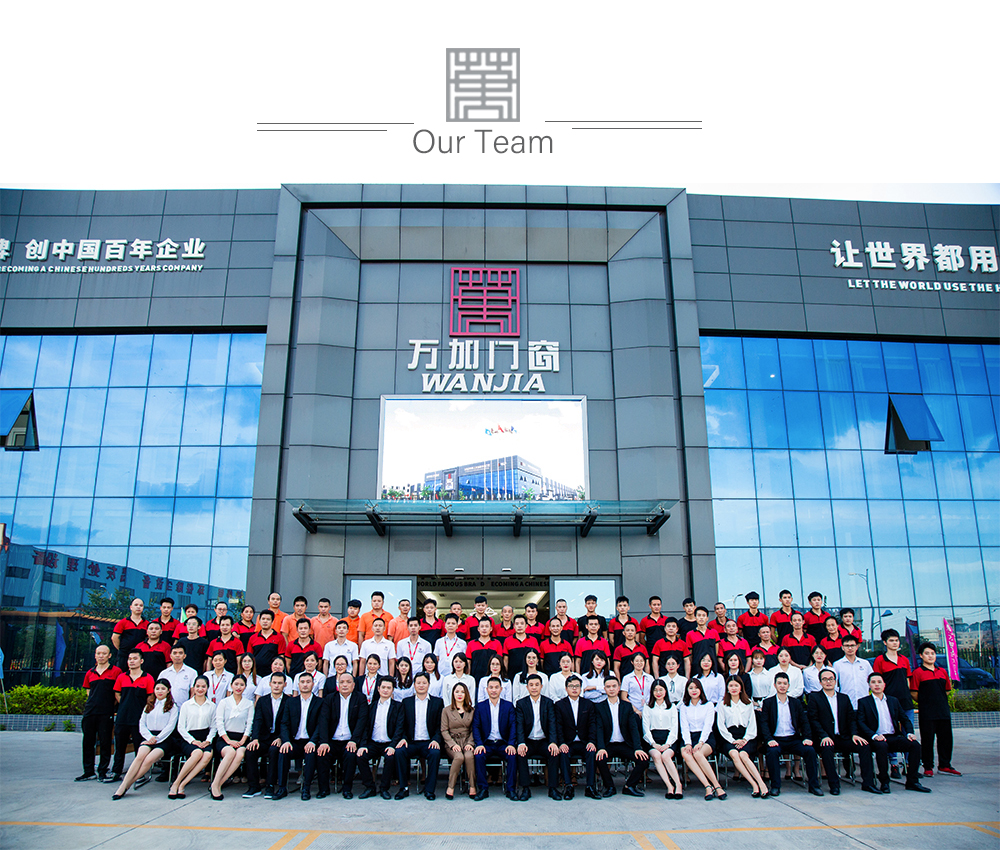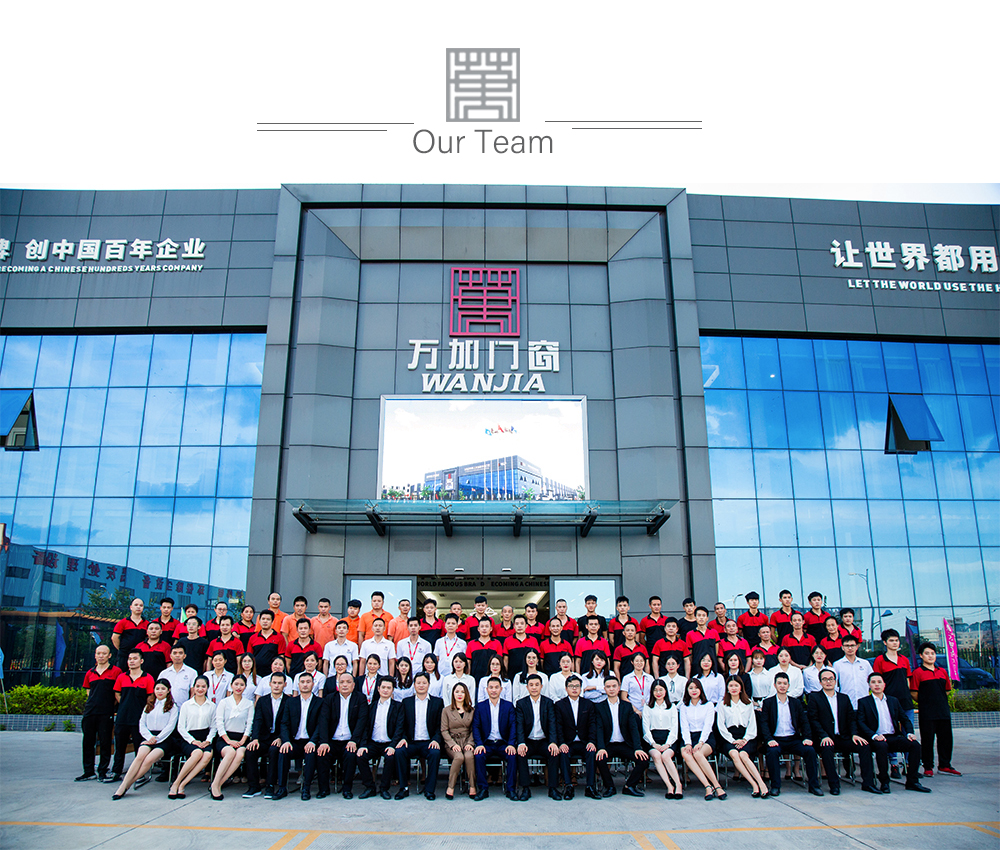 Application Field
pvc sliding doorSliding doors has a simple and beautiful appearance andgood decorative effect; it can be translated from left and right to save
space; the operation is simple and easy to use, suitable for use in partitions, kitchens, balconies, restaurants, etc.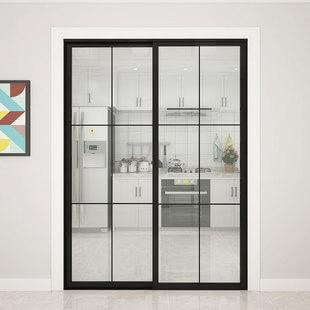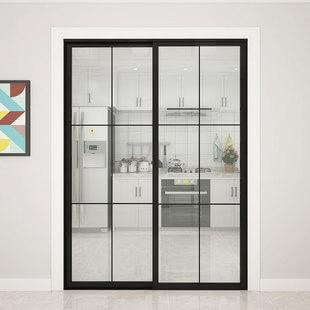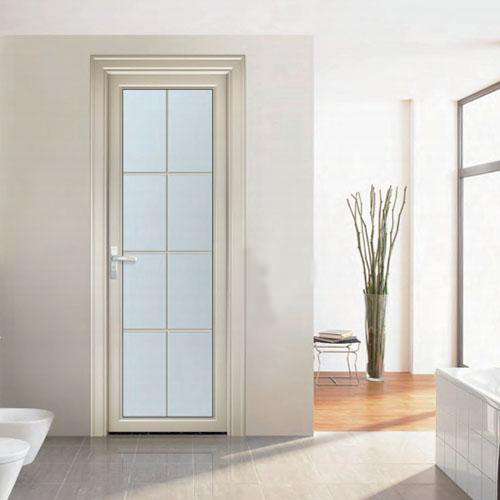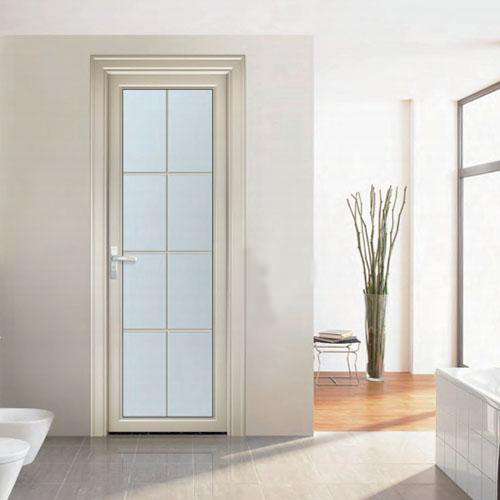 PVC casement doorCasement doors have good sealing performance: soundinsulation,heat insulation, waterproof, sand-proof performance;security and
theft: hardware has good load-bearing effect, good anti-pry performance, suitable for use in toilets, entrance doors,etc.
PVC
sliding window
Sliding Windows
do not take up indoor space, easy to operate,beautiful appearance, good safety factor, suitable for kitchen,
bedroom, bathroom, etc.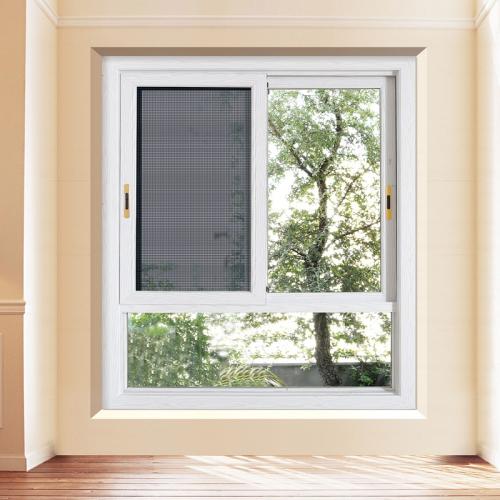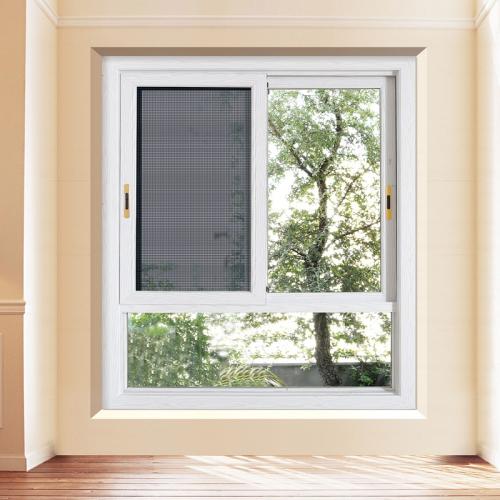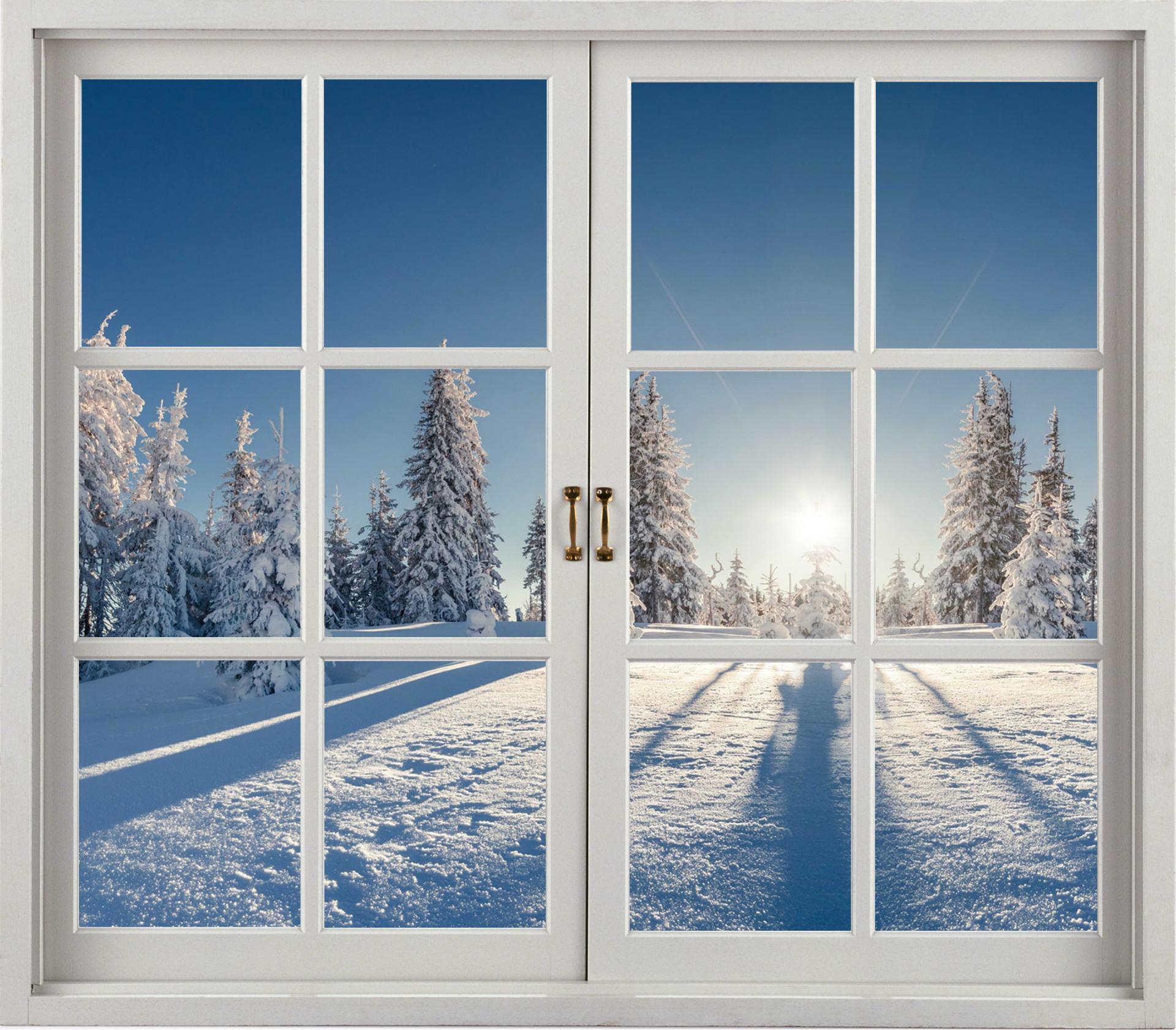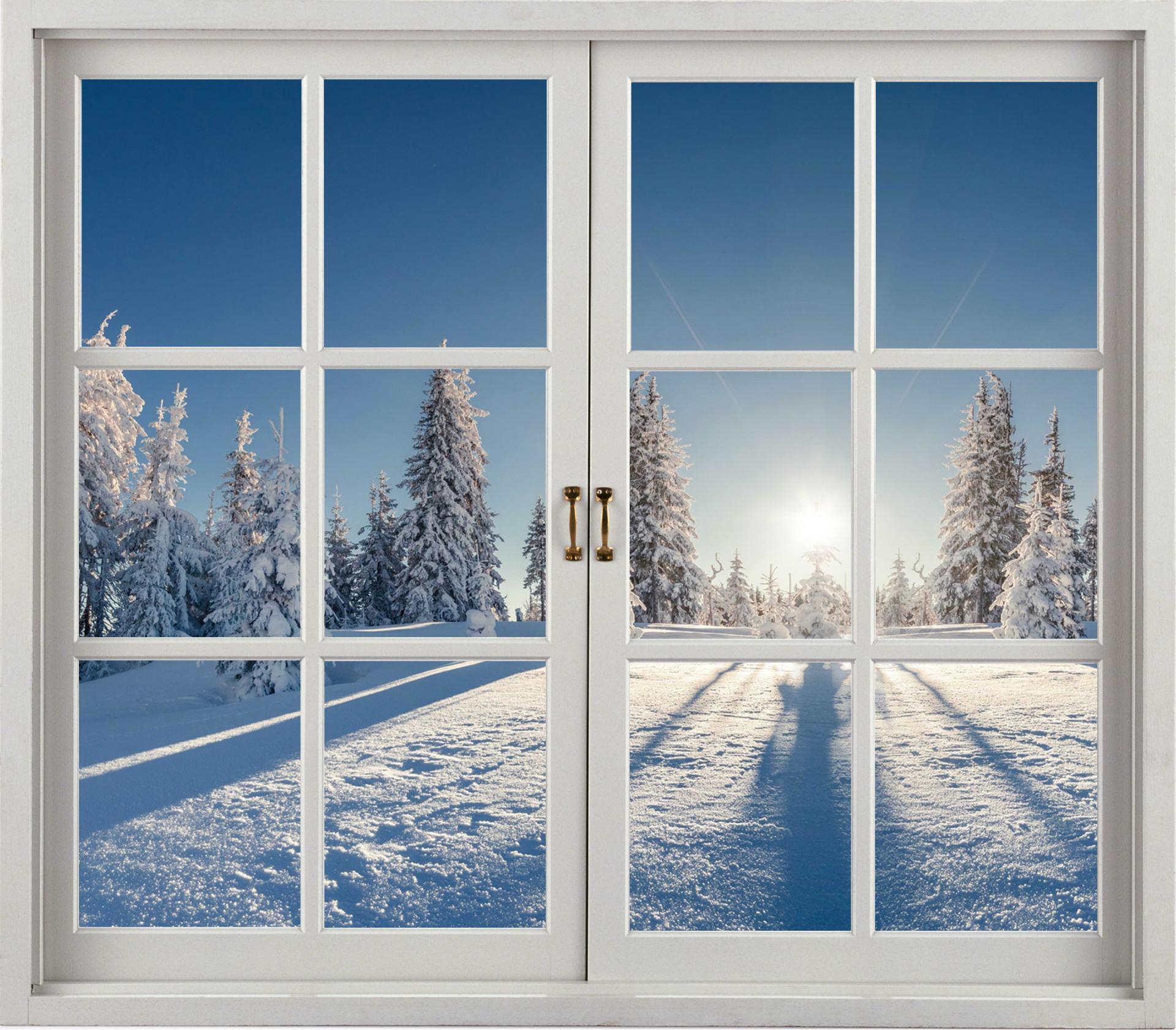 PVC casement windowCasement widnows have a large opening area,good ventilation, good airtightness, excellent sound insulation,heat preservation, and
impermeability,suitable for bedrooms, study rooms,bathrooms,balconies,etc. Certifications
Customer Photos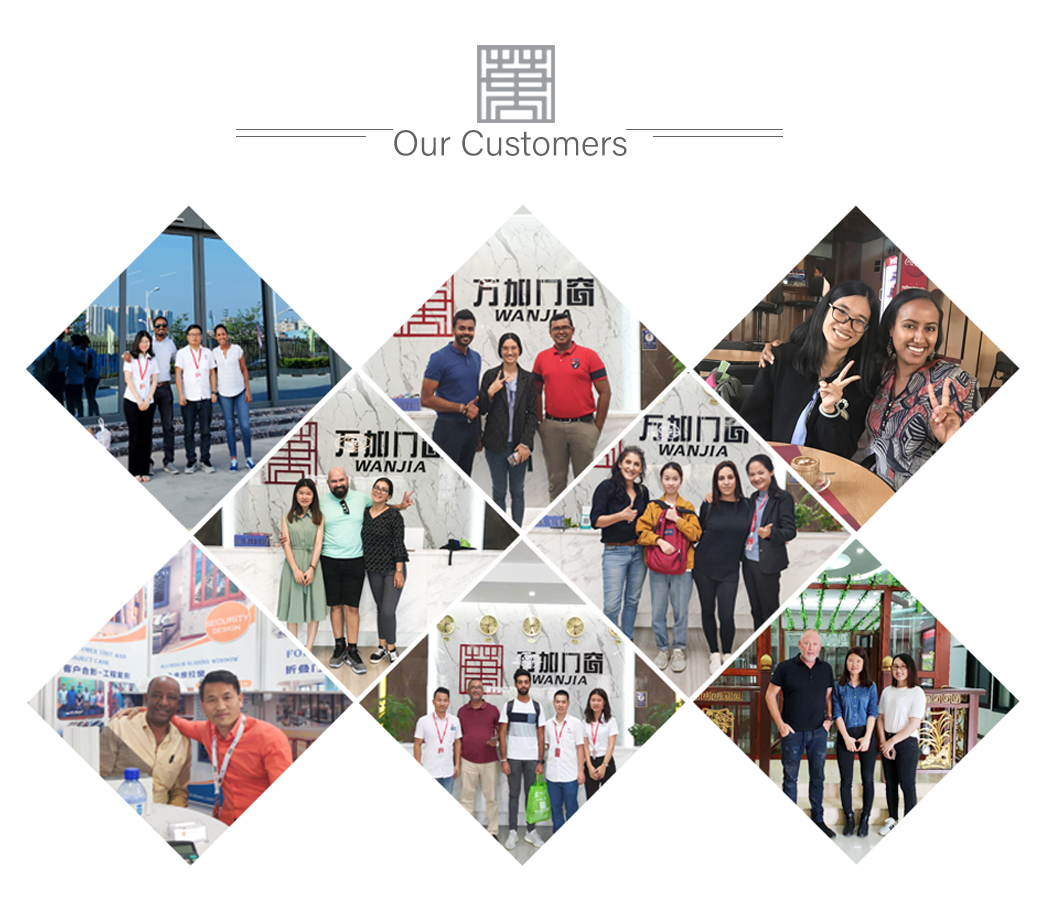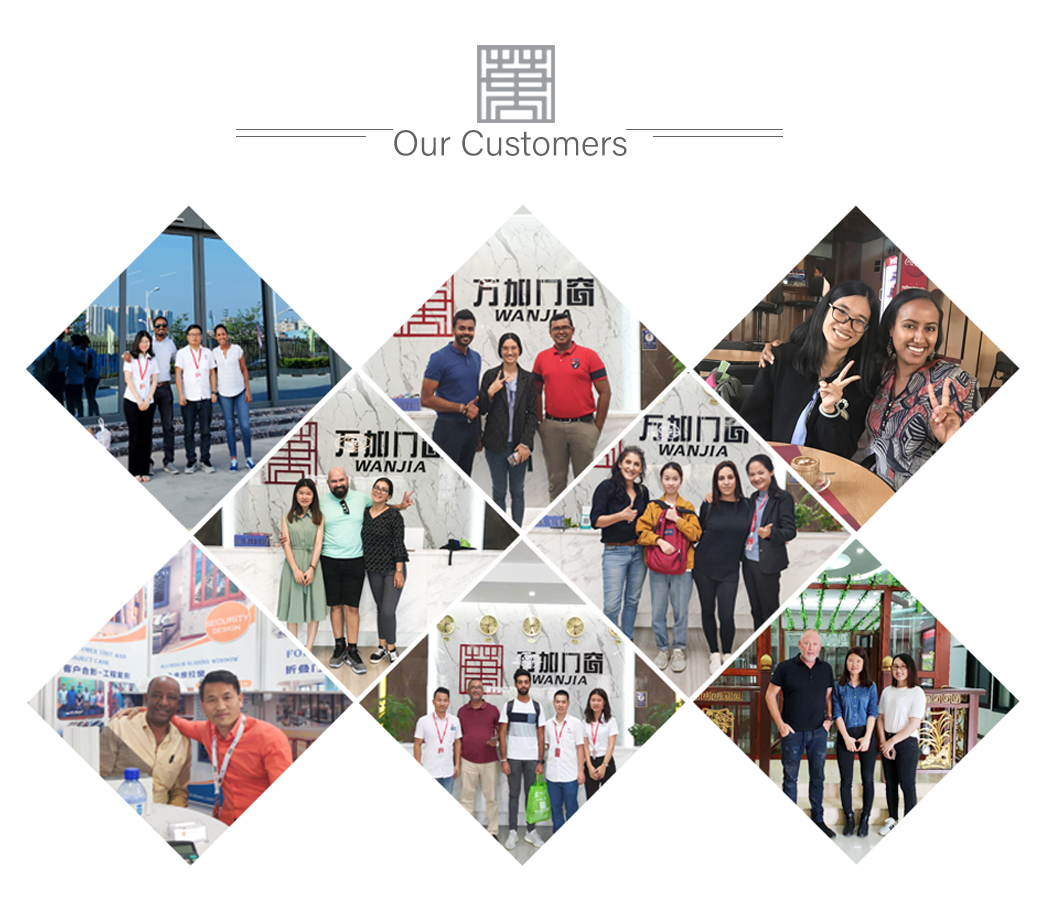 Project Cooperation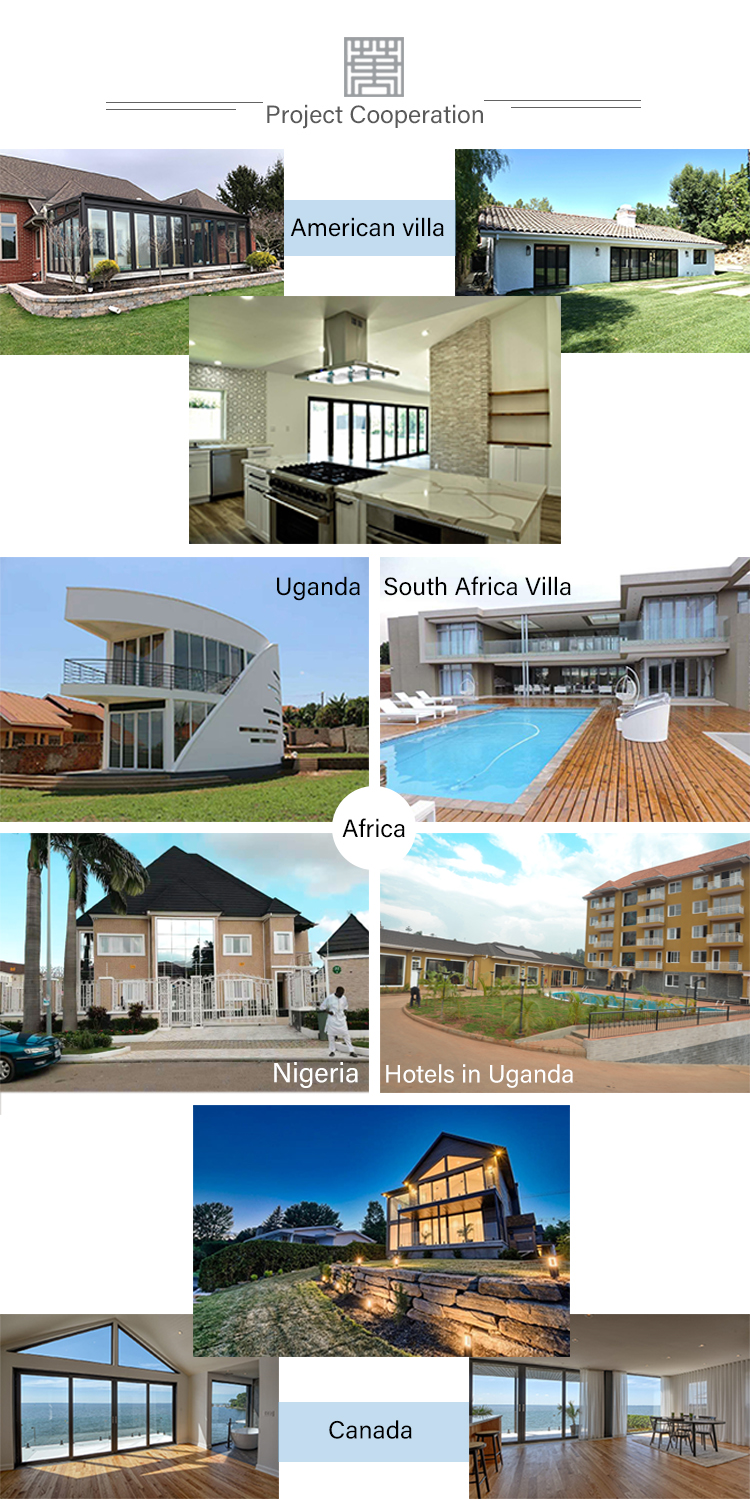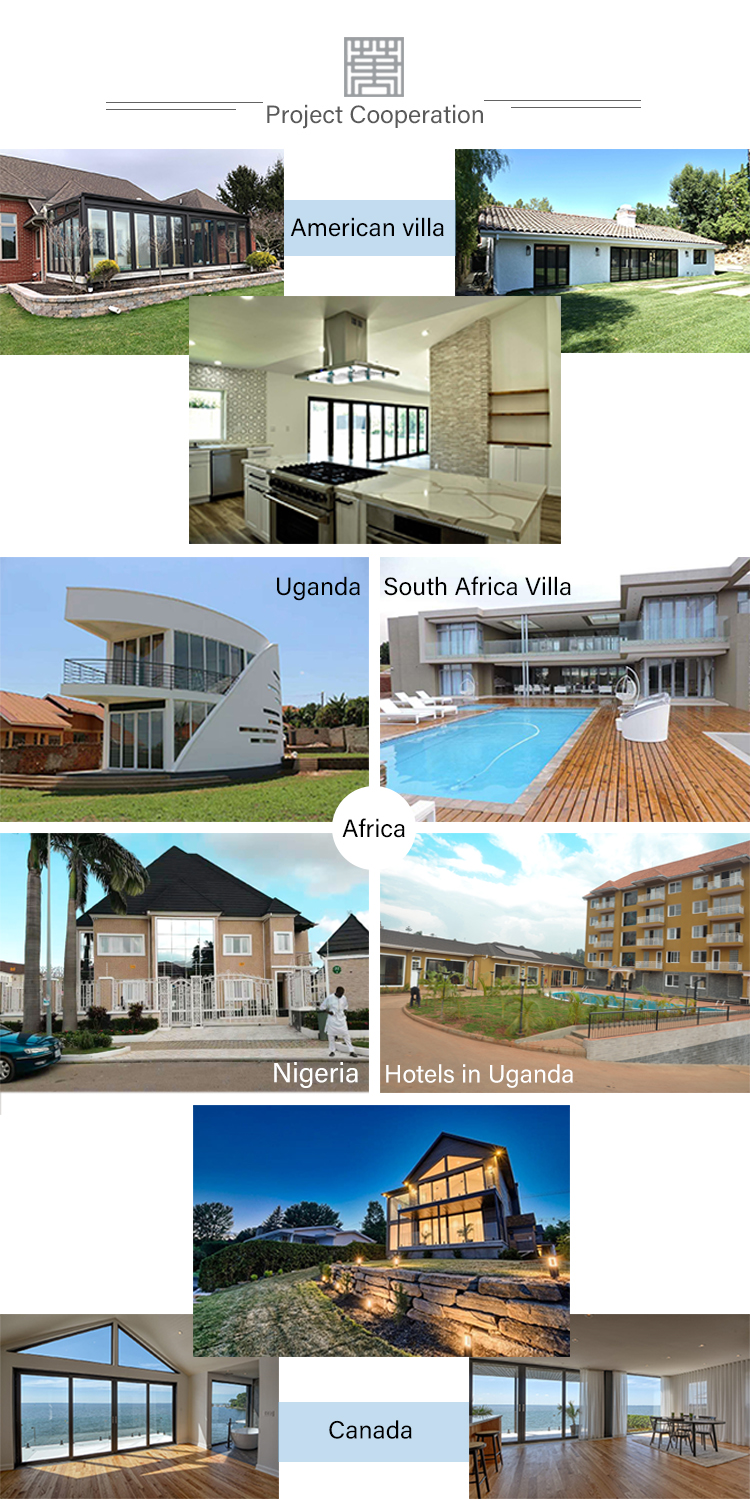 Order Flow


Contact Please feel free to contact us at any time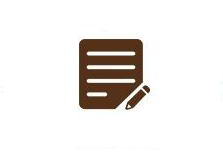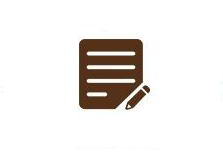 OrderPlease send us an order form.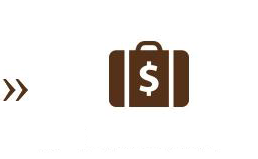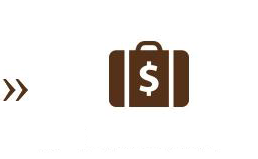 PrepaymentsPlease pay the deposit first and we will arrange the production.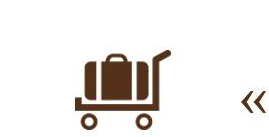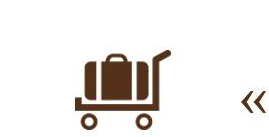 ShippingShipped within 30days from your order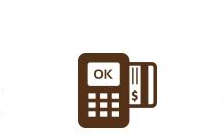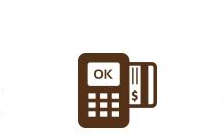 Final PaymentPlease pay the balance before shipment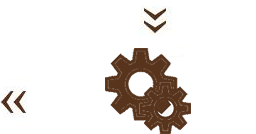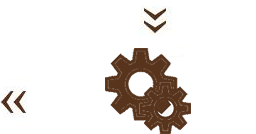 ProduceWe will product according to customer requirements FAQ
Q1:Are there any problems with the glass inside?Having steam or going foggy? A: Usually, we use 5mm+6A+5mm double glass, you can take easy, Our double glass is made professionally, no steam or going foggy between the double glass. Q2: All these doors and windows come with frames to mount on walls? A: Yes, all the doors & windows include frames. Installing the windows and doors on wall is oK. Q3: The glass is broken with no reason, I'm afraid the rest will be broken? A: The glass would be broken only because uffering from the impact force, but it won't break itself. Q4: What type of fly screen you could supply? A: We have three styles of fly screen. One is roller style for casement window ,one is sliding style for sliding window and door,and the last one is folding style for casement door. Besides, the fly screen is made of 3 diferent materials, namely nylon, steel and Kingkongnet. Q5: PVC and aluminum, which is better? A: It's hard to simply say one is better. Each one has its advantages. PVC is good at insulation and more economic. Aluminum is better in hardness and security. Q6: What kinds of packing do you have? A: There are three kinds of packing, such as bubble bag, bubble bag + wooden frame,bubble bag + wooden case. If full container, we advise to use bubble bag, it can save more space and hold more goods in the same container. Usually, the packing is bubble bag +wooden frame. The best packing is bubble bag +wooden case, some bulk cargo and some developed countries, such as USA, Australia and some countries in Europe,need wooden case packing,because their special requirement and wooden case can protect the goods very well.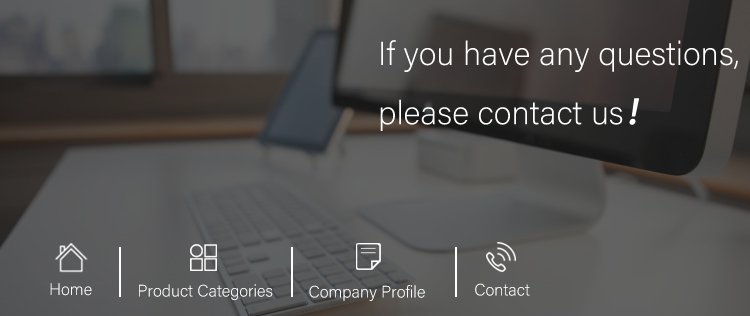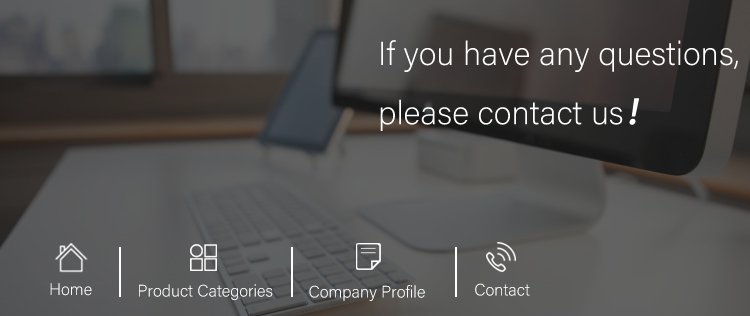 Contact us if you need more details on
pvc window
Upvc Casement Windows Pvc Windows Upvc Pvc Casement Window
tilt and turn window
Tilt Window Pvc Windows Window Upvc. We are ready to answer your questions on packaging, logistics, certification or any other aspects about Pvc Sliding Window Design Pvc Louvre Window Upvc Tilt And Turn Windows Plastic Upvc Tilt And Turn Window Windows Pvc、
Tilt Turn Window
Single Hung Tilted Windows Double Glazed
Upvc Windows
Pvc Shutter Window Pvc Grey Windows Upvc Casement Windows. If these products fail to match your need, please contact us and we would like to provide relevant information.
Product Categories : tilt and turn window